[Application closed] POSITIVE VIBES -SUMMER 2019 (01/07-29/08/2019)
Do you have a skill or a passion that you would like to share with others? Do you have a desire to create, experiment and teach others? Are you enthusiastic, energetic and have an interest to work with youth and kids? If you answered yes for the questions above, this project is for you!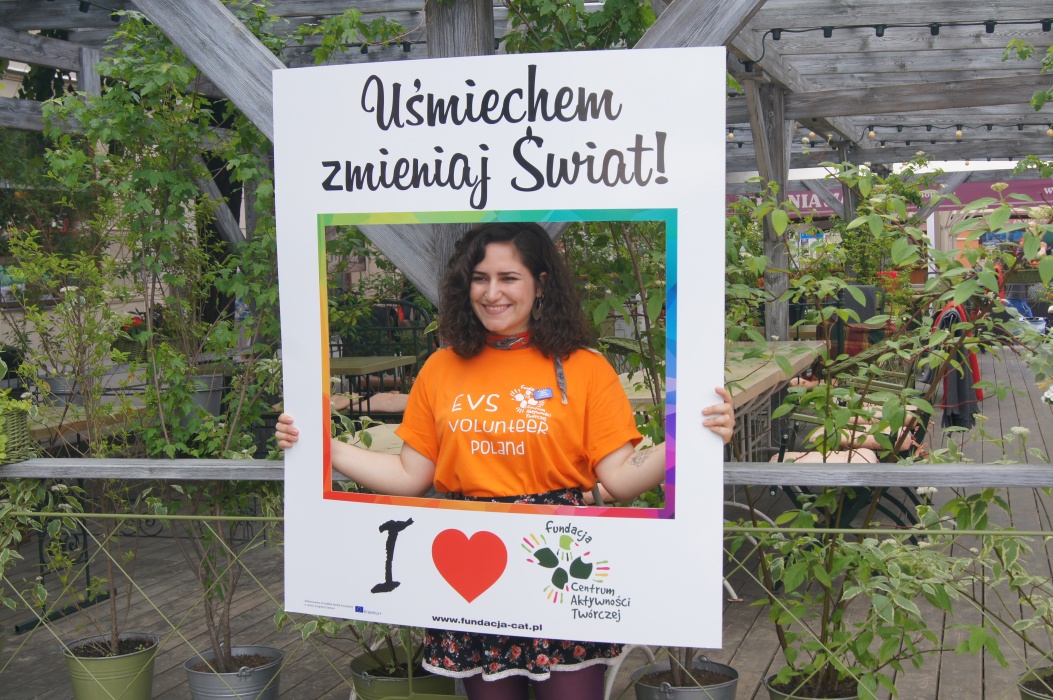 Country: Any
Places: 1 out of 10
Where: Leszno 64-100
Age: 18-30

VOLUNTEER PROFILE
● The ability to work in a team
● Sense of Initiative
● Problem solving and adaptability
● Maintaining communication and dialog , networking
● The ability to plan and prioritise work
● Punctuality
● Time & space management, initiative development
● Report writing
● Improving interpersonal skills, learning to learn.
● Enthusiasm and self organisation
● Speak communicative English, any other language is an asset.

PROJECT SUMMARY
Development neighbouring surroundings by expressing solidarity. Promoting education, volunteering opportunities in teaching are available across all age groups. Learning new skills and competences to achieve a preview on current labor market. Promoting the learning of non formal education, skills, attitudes and values essential for personal development and application in society. Creating and supporting an individual development plan . Counselling/listening volunteers can provide practical and emotional support to others who are enduring a difficult time or recovering from a traumatic experience.
Enabling young people to find their voice and develop. Supervising young people, becoming a leader in a youth club, summer camps, facilitating art workshops, being a positive role model for a young person, and many more.
FINANCES & LIVING
Volunteer is covered by CIGNA health insurance by his/her sending organisation. EU projects are financed , therefore volunteer receives POKET money 120EU and FOOD allowance 400PLN . Travel tickets ( round trip) are reimbursed up to the ERASMUS+ limit , with all original tickets. Local bus tickets will be provided if needed for commuting. In case of LONG term volunteering ON ARR & MID TERM (compulsory) training are fully covered by National Agency.
Volunteer will share a flat/house with other volunteers. Residences are fully equipped with all everyday necessities + WIFI. All our flats are within walking distance to the offices and local amenities .
Outside EU participants will receive polish SIM card.
Working hours and tasks will be set on AA agreement. Volunteer is entitled to 2 days off a week and 2 days holiday a month. Working weekly hours shall not exceed 35hrs. Bank holidays and religious customs are followed as by polish traditions

WHITIN VOLUNTEER TASKS
● Implementing workshops for variety of ages .
● Acting as representative ambassador for volunteering opportunities via presentations, creative mini movies, clips, music or flashmobing.
● Administrative work includes interviewing and writing articles in the name of the NGO .
● Comply with the policies and procedures of the organization
● Self evaluating , analyzing best practices.
● Coordinating and supporting summer camps, event, outdoor activities etc
● Organising/undertaking publicity tasks, updating blogs, managing web content and FaceBook professional account.
● Producing useful materials, leaflets , manuals, booklets etc. for further use , means of education.
● Representing own culture and traditions.
● Networking
● Maintaining clean and safe environment to work , adjust environment for small kids if needed.
● Attend scheduled strategic / evaluation meetings.

BENEFITS
● Volunteer will develop intercultural dialogue
● Independence and the ability to work on deadline
● Conducting research
● Communicating effectively
● Artistic expression
● Critical thinking
● Expressing solidarity
● Feedback giving/receiving , implementing
● Sense of self-determination
● Intercultural sensitivity
● Presentation skills, public speaking, even hosting.

TO APPLY
● Send us your CV and Motivation Letter to fundacja.cat@gmail.com, In reference, your full name and date of project.
● The next step is a Skype interview 10-15min. Skype date will be arranged between 9-5 pm Monday to Friday.
---
https://europa.eu/youth/solidarity/placement/11378_en
---

Galeria zdjęć:
Załączniki: