[Application closed] DIVE 2019/2020
Do you like working in the team? Do you have a sense of initiative? Are you creative? If yes, join us for DIVE project!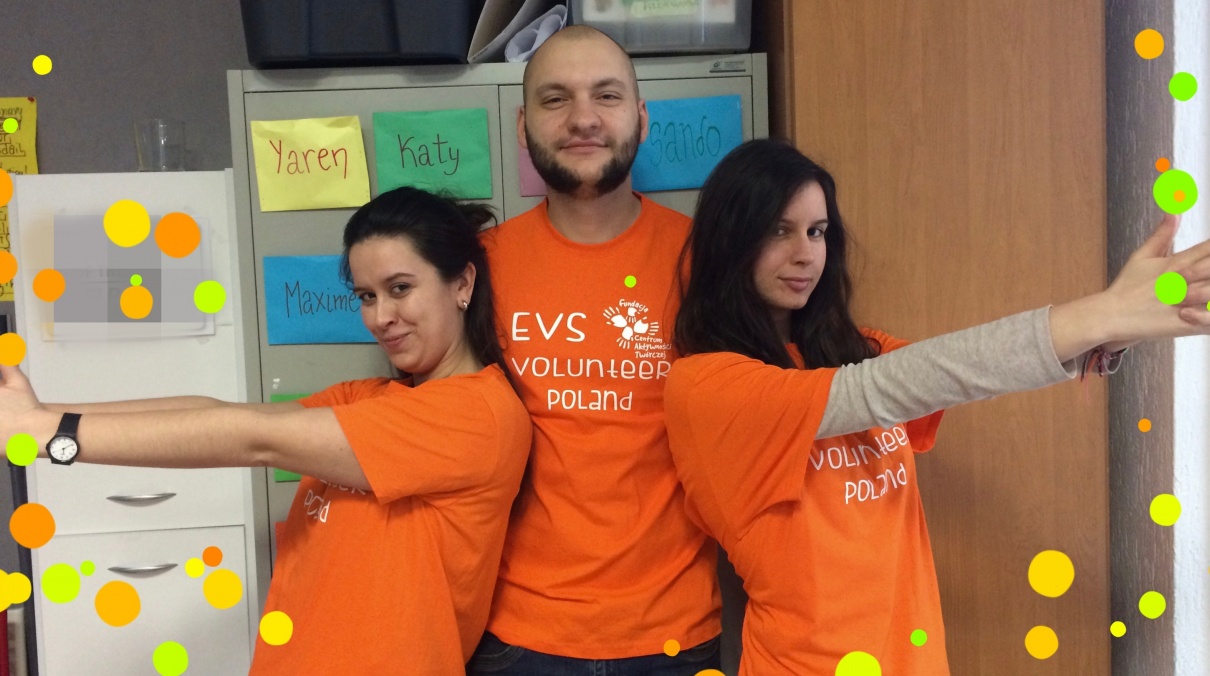 Country: Any
Places: 4
Where: Leszno 64-100
Age: 18-30
IVOLUNTEER PROFILE
The ability to work in a team
Sense of Initiative
Time management abilities
Maintaining communication and dialog, networking
Creativity: sculpting, musical composition, theatrical, story telling, painting, photography, graphics, etc
The ability to plan and prioritise work
Perseverance and motivation
Report writing, creative writing, maintaining blogs, social media
Improving interpersonal skills, learning to learn; ability to accept and learn from feedback.
Enthusiasm and self organisation
Speak communicative English, any other language is an asset.
PROJECT SUMMARY
Volunteer will perform a variety of tasks depending on project deadlines in the organisation name in and out of office. Administrative work will include answering e-mails , writing reports and filling in statistics. This position helps to extend the better cooperation, assist and direct the needs of our collaborators. Each type of volunteer program has its own advantages and disadvantages, so before starting your research, consider making a list of what these are for you personally. We however, aim to develop neighbouring surroundings by expressing solidarity and promoting the learning of non formal education. Parallel to it, participants learn new skills and competences necessary for current labor market a provided by EU guidelines. Developes attitudes and values essential for future professions. Expresses active participation in society by implementing personal development plan. Volunteer will also learn to constantly research and practice skills out of his/her comfort zone. Participant will have a go at managing large crowds, creating adequate workshops, educative entertainment for younger participants. Task will include some animation or public speaking.
Work closely with youth to build up trust and cooperate with other institutes .
FINANCES & LIVING
Volunteer is covered by CIGNA health insurance by his/her sending organisation. EU projects are financed , therefore volunteer receives POKET money 120EU and FOOD allowance 400PLN . Travel tickets ( round trip) are reimbursed up to the ERASMUS+ limit, with all original tickets. Local bus tickets will be provided if needed for commuting. In case of LONG term volunteering ON ARR & MID TERM (compulsory) training are fully covered by National Agency.
Volunteer will share a flat/house with other volunteers. Residences are fully equipped with all everyday necessities + WIFI. All our flats are within walking distance to the offices and local amenities .
Outside EU participants will receive polish SIM card.
Working hours and tasks will be set on AA agreement. Volunteer is entitled to 2 days off a week and 2 days holiday a month. Working weekly hours shall not exceed 35hrs. Bank holidays and religious customs are followed as by polish traditions
WHITIN VOLUNTEER TASKS
To provide information on education, health and welfare awareness
To create educational activities young people
Volunteer will develop intercultural dialogue
Independence and the ability to work on deadline
Conducting research
Communicating effectively
Artistic expression
Critical thinking
Expressing solidarity
Feedback giving/receiving , implementing
Sense of self-determination
Intercultural sensitivity
Presentation skills, public speaking, even hosting.
TO APPLY
Send us your CV and Motivation Letter to fundacja.cat@gmail.com, In reference, your full name and date of the project.
The next step is a Skype interview 10-15min.
BENEFITS
To provide information on education, health, and welfare awareness
To create educational activities young people
To help in the collection and collating of information e.g. social media filtering, web updating
To assist in compiling statistics relevant to volunteer work
To take part in small scale events, tasks such as ice skating
To provide language support, as appropriate, non formal activities in linguistic area internet research.
To communicate and share any relevant information with the team, such as country information
To assist with some administrative duties, for example; data inputting, filling, photocopying etc.
To welcome and screen young people in WINER CAMPS
Make workshop suitable for children, youth & adults of variety of themes.
---