SEP- NOV From animator - to ambassadors - to leaders
If you are interested in working promoting your culture and EU customs & values, if you are keen to work in an international spirit, you like sport or art, if you enjoy working with youth & kids - we have an open vacancy for short-term EVS in our institution located in Leszno, Poland starting from SEPTEMBER.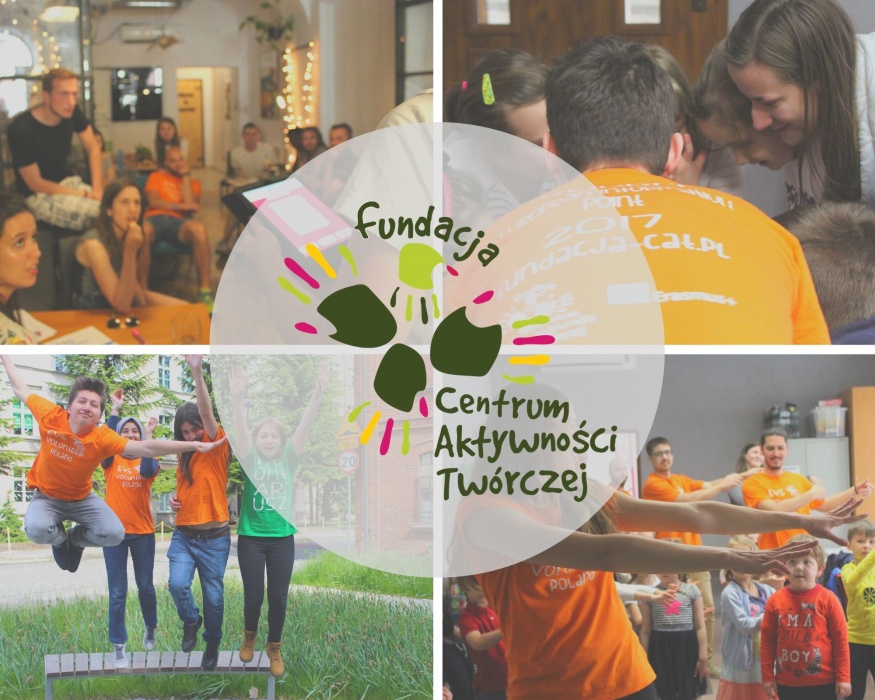 3 last Placements available !!!!!!
Project: From leaders to ambassadors
Duration: 17.09.2020 to 14.11.2020 (59 days)
Country: Poland
Applications: EU- Countries Only
Places: 12 (11 Internationals - 1 National placements available)
Where: Leszno 64-100 (between Wrocław/Poznań)
Age: 18-30
Deadline: 06-09-2020

Culture

Citizenship and democratic participation

Human rights
PROJECT SUMMARY:
Short term goals of the project :
increasing the willingness of volunteers to take action and intervention on issues socially relevant,

increasing understanding of the needs of local communities,

increasing the number of social actions,

implementation of activities in the context of social revitalisation,

strengthening other volunteering groups in our area.
Long-term goals:
development of the Leszno Volunteer Center, local activity and perception of volunteering,

in which volunteers and organisers want to act socially for the development of their city,

opening at Leszno Migrant Info an information point run by volunteers for foreigners coming to the Leszno region,

increasing the ability to correctly diagnose the needs of residents and creating an educational and cultural offer,

expansion of the contact network.
VOLUNTEER PROFILES:
Digital skills / Research / Advertising & Guerrilla Marketing
Interest in Human Rights development / Public Speaking / Writing / Programming / Computers & IT.
VOLUNTEER WILL RECEIVE:
Europass - Language Passport,

Youthpass,

Europass - Mobility Certificate
A4: 17 SEP -16 NOV 2020
Human Rights Education - 12 volunteers will work towards education of the core meaning of citizenship and
education for mutual respect and understanding, volunteers will conduct simulating workshops, visit schools, visit
community centres and dormitories to talk about raising and concerning issues, based on internationally agreed
human rights standards. Applicant's focus on mutual respect and understanding highlights self-respect in the
participants whether is a volunteer or member of the community, student, teacher etc. Volunteer will act as
ambassadors of the ethics of European standards

SUPPORT By involving a common "Learning mentor" pedagogical degree MENTOR will work to impose management structures and sense of responsibility.
FINANCES & LIVING:
Volunteer receives: Pocket money, Food allowance, Accommodation, Health insurance, Reimbursement for travel tickets in and out of the project. Infopack attached.
APPLICATION (IF YOU DON'T HAVE SENDING ORGANISATION):
In order to apply:
Please send CV to fundacja.cat@gmail.com / In the title put your name and surname, From Leaders to Ambassadors project

Then you will get an invitation for skype (other Video Call might be available , ask for it)

If you don't have SO please let us know, we can try to help.
Visit also: https://europa.eu/youth/solidarity/placement/20858_en
---
Co-funded by the European Solidarity Corps of the European Union
Załączniki: