NEWBIES - LongTerm
"What inspires new beginnings" Since there are tons and tons of opportunities available on ESC finding a volunteer project is pretty easy to do. The issue is finding an opportunity that fits your needs and interests. Some people want to work with animals while others want to paint a building, Newbie Project vision lays in empowerment & build capacity. Assisting communities to identify development goals, and ensuring that positive outcomes are maximised.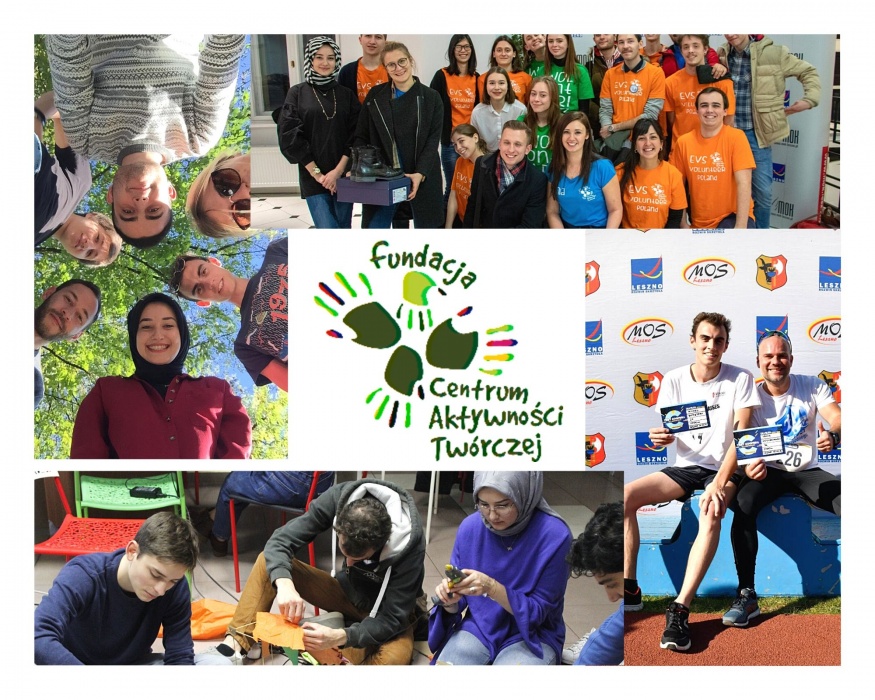 Project: What inspires new beginnings NEWBIE
Duration: 10 to 12 month, (start date flexible)
Country: Poland
Places: 4 international Volunteers
Where: Leszno 64-100 (between Wrocław/Poznań)
Age: 18-30
Deadline: 30.08.2020

[recruitment can be shortened if the right condition is found]
Climate action, environment and nature protection

Employability and entrepreneurship

Community development
SHORT TERM AIMS :
strengthening the potential of (voluntary) initiative groups in the region, ( "Akcja Reacja" / "PasJa"/ "Kafejka Językowa" ).

increase the knowledge of non-formal and outdoor education in the region and in the host organisations' activities

maximize the effect of the activities via social media, act as ambassadors for good practices.

knowledge of native culture /traditions. Local practices.

teamwork development

foreigns language skills development
LONG TERM AIMS:
efficiency within which projects can be completed

development of the "Leszno's Volunteering Centre", local activity and perception of volunteering

capacity building

address ethical problems within the community

capacity building among international organisations

knowledge of the European Union, its strategies for educational development.

increase interest in solidarity actions in other countries

expanding views and attitudes towards difference in cultures and religions.
VOLUNTEER PROFILES:
1 Vacancy - Promotional specialist
MultiMedia /Marketing background: the ability to demonstrate social media management, keep an eye on new social media trends
2 Vacancies - Social animation
Social worker skills /Youth: ability to find understanding with young people regardless of language barriers, enthusiasm to work with youth, create lesson plans, sense of adaptability and creativity.
1 Vacancy - Project Management & Office representative
Administration Skills: writing project, documenting reports, answering emails, making project calls, keeping statistics, maintaining existing project

s
VOLUNTEER WILL RECEIVE:
Europass Language Passport

Youthpass Certificate

Europass Certificate Supplement

Recommendation Letter
Date of activity: 10 SEPTEMBER 2020 - 10 JULY 2021 (in exceptional cases start date flexible)

SUPPORT By involving a common "Learning mentor" pedagogical degree MENTOR will work to impose management structures and sense of responsibility.
FINANCES & LIVING
Accommodation: volunteers share a flat with other volunteers, flats are fully equipped and close to local amenities. They are walking distance to the centre and office. Volunteers stay will be covered by ESC financing. Food: Volunteer will get Pocket money (4eur a day) and food allowance (400zl a month). Transportation: Transportation to and from the project are reimbursed ( at ESC limit set) at the end of the mobility. Volunteer is required to keep all original documents and in PDF formats when in electronic version. Visa: Foundation will provide assistance. Visa cost is reimbursable
APPLICATION (IF YOU DON'T HAVE SENDING ORGANISATION):
We have a three-stage application process
Please send CV and ML/Motivational presentation to fundacja.cat@gmail.com / In the title put your name and surname + NEWBIE
Fill in a Google Form: HERE

Then you will get an invitation for skype (other Video Call might be available, ask for it)

If you have general questions email to evs@fundacja-cat.pl or karolina@fundacja-cat.pl , we can try to help.
Visit also: https://europa.eu/youth/solidarity/placement/20858_en
---
Co-funded by the European Solidarity Corps of the European Union
Załączniki: